Hey there zesters, today we thought we would do a little "flashback friday" to our post on All Things Thrifty a few months back. We realized some of you zesties might not have caught this beauty yet…
---
As caterers and designers, we love our wine barrels over here at Zest it Up!  They are both utilitarian, beautiful, and can mean fabulous wine…pretty much a trifecta in my book.  We use them as cocktail tables, wedding cake displays, and supports for old doors that function as impromptu bars.  Not too shabby.  That is unless you are naughty like us, and forget to seal the barrels.  We were so crestfallen when the first one started to wobble.  Next thing you know, rings began falling to the ground.  At last we were left with a pile of rubble thanks to the incredibly shrinking staves!
Obviously, this could have meant a run to the dump.  However, for a couple of die-hard dumpster divers like ourselves, we saw only opportunity.  Goody-goody-gum-drops, we now had gorgeous hardwood with earthy wine stains.  It was time to get creating!  The first project I tackled was a wine stave bench.  It turned out so gorgeous, that Sam and I decided to conquer another project.  My beautiful sister just happens to be getting married this weekend. Since she is a wine rep, she has boxes and boxes of wine stacked in the corner of her house.  Sam and I decided to build her a legit wine rack for an heirloom worthy wedding gift.  When I say legit, I mean this baby will hold 25 bottles of wine.  Check it out!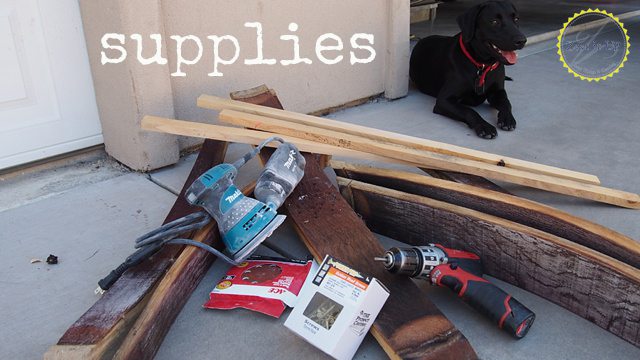 Supplies:
First step was to separate out the staves and "assign" them duties.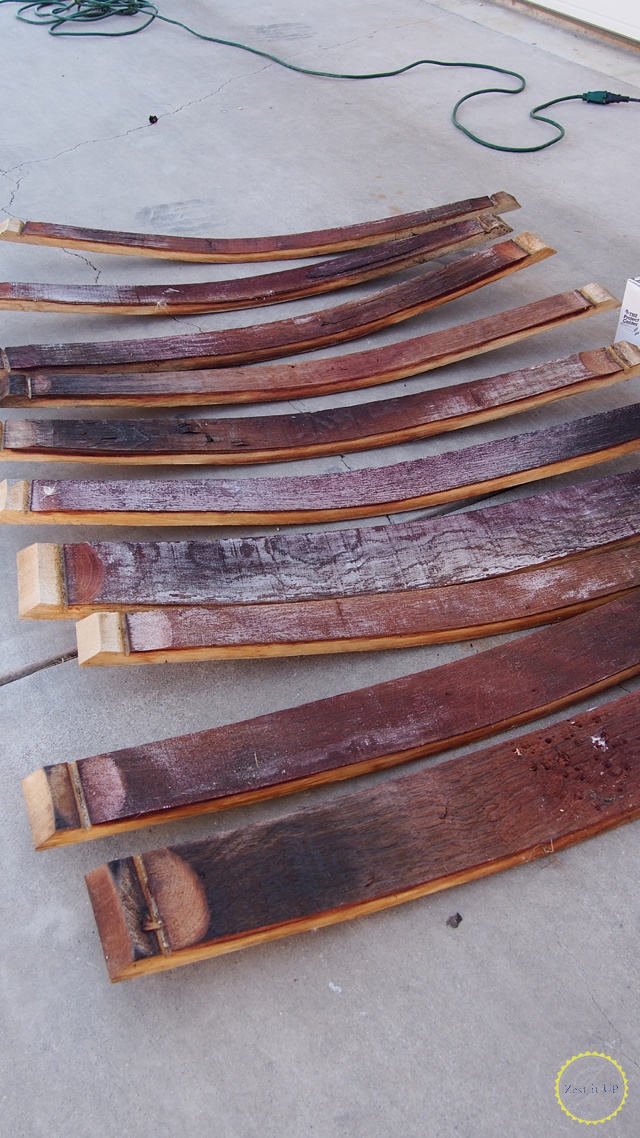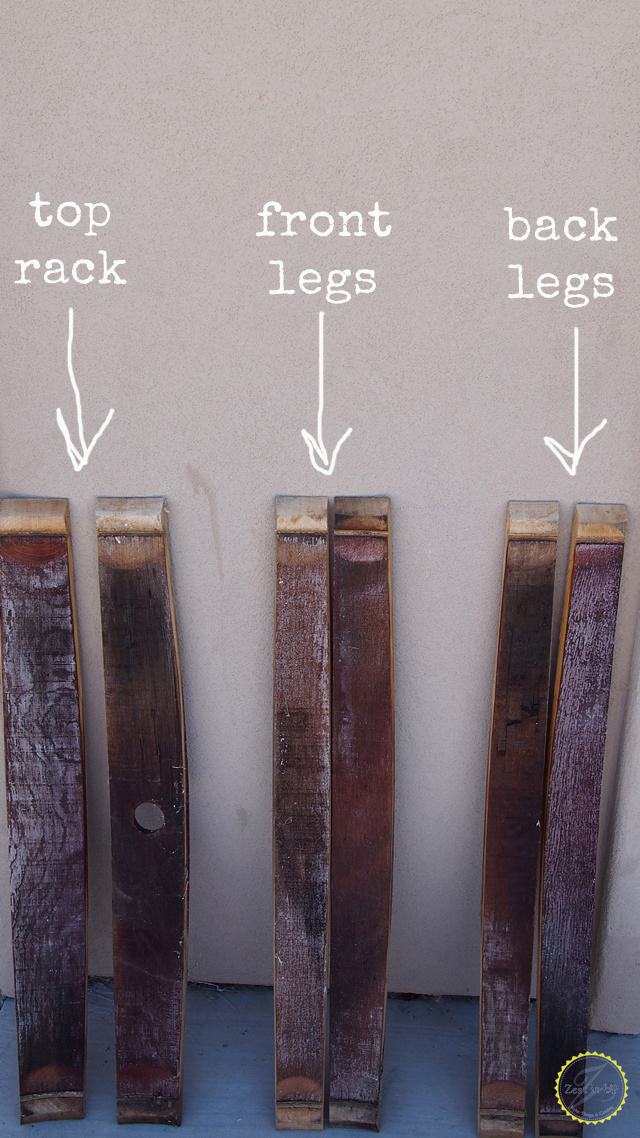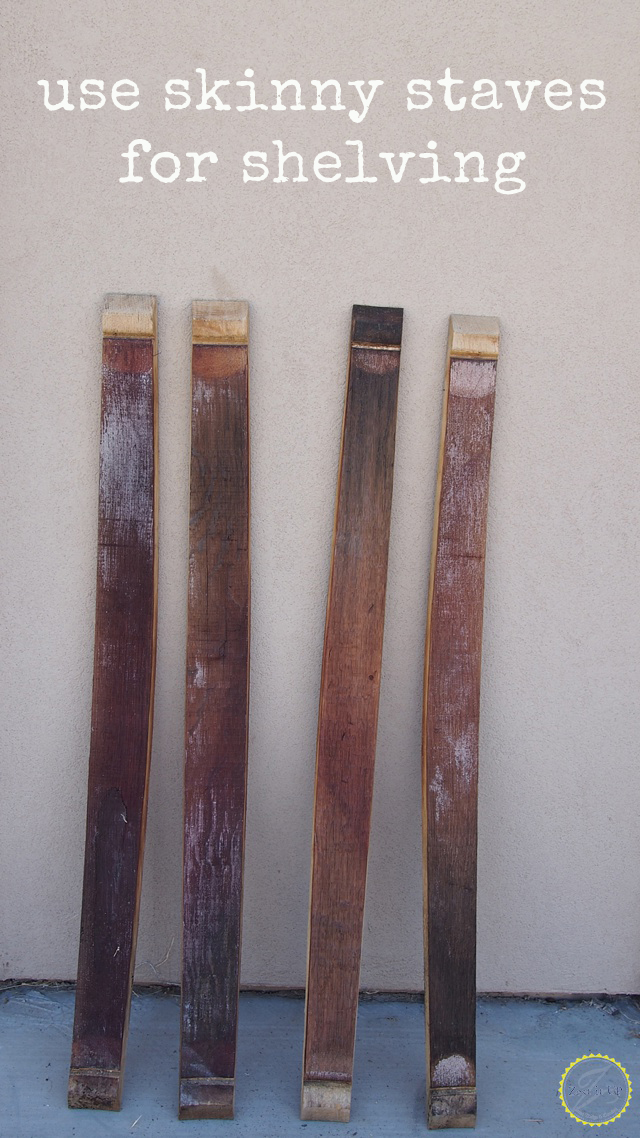 Only four staves are shown for the shelving, but I wound up using six because I wanted three shelves for extra storage space.
I decided to start with the top, so I grabbed the two largest staves (and oh was I loving the hole from where the wine cork once lived!)  Flipping them upside down and laying them side-by-side, I measured out an extra stave to cut for supports.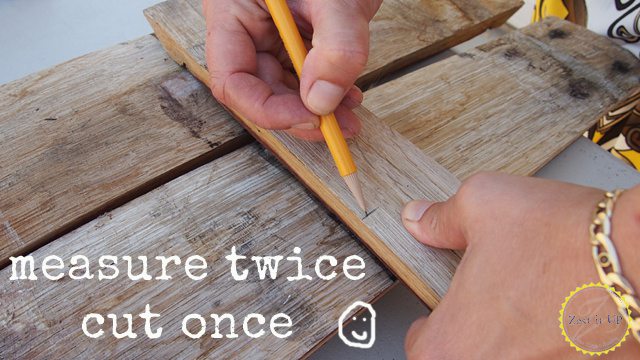 Using my wood screws, I attached the small support pieces to the underneath…giving me a solid top.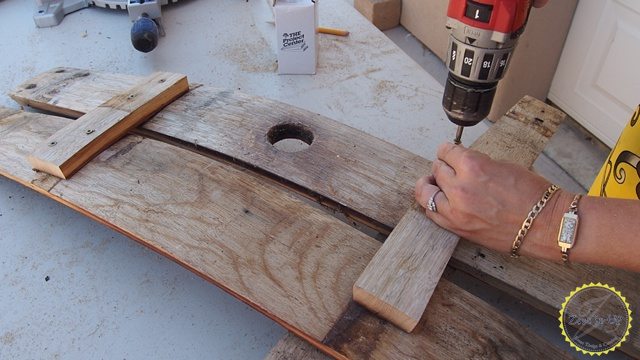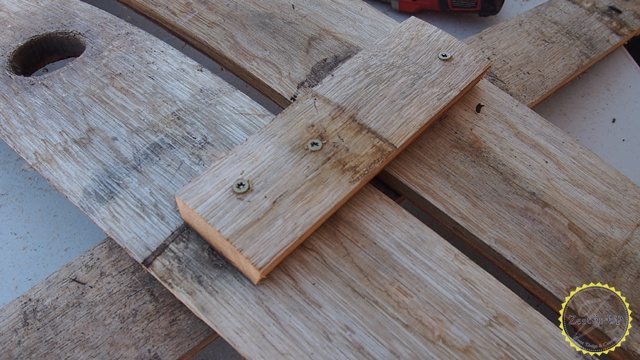 Now it's time to attach some legs!  I decided to cut a couple of extra support pieces and place them towards the ends, so that I had something to attach the legs into (this kept me from marring the top with screw heads showing).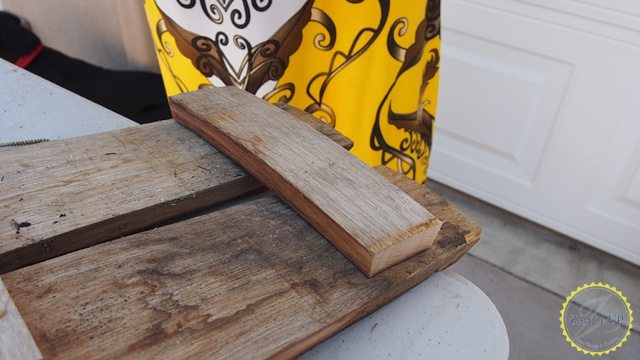 It helps to hold up a "leg" to see how far in you want your legs to be attached.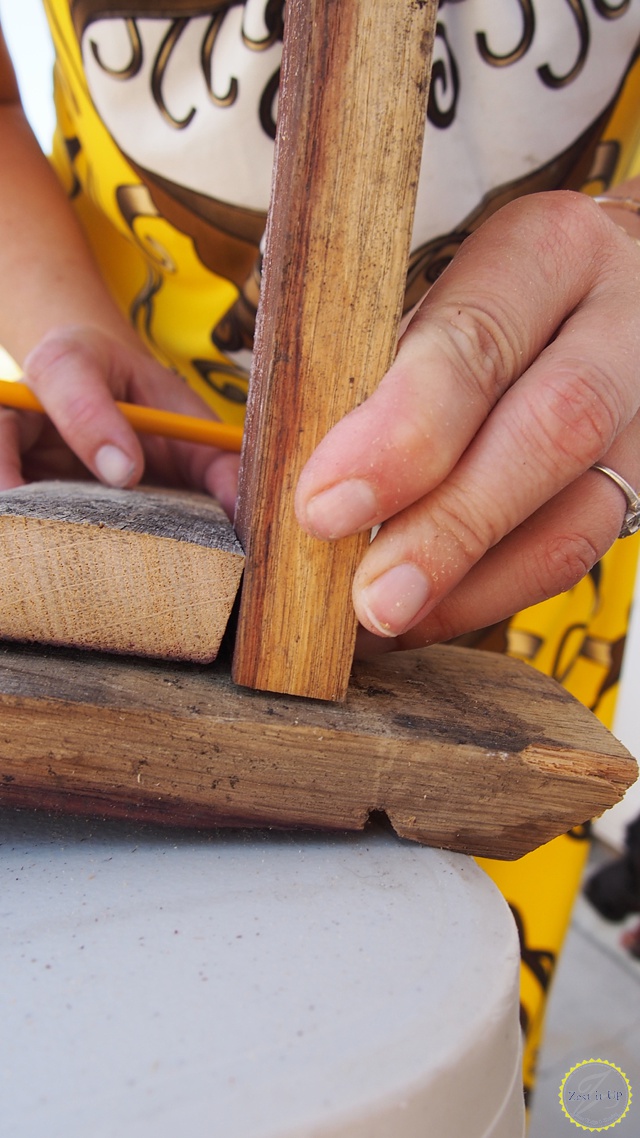 Make sure that you measure inward from the edge the same distance on all four sides.
Once I screwed in the support pieces, it was time to give my "legs" a flat end for stability…so I cut of the tapered end off of one side of each "leg" stave.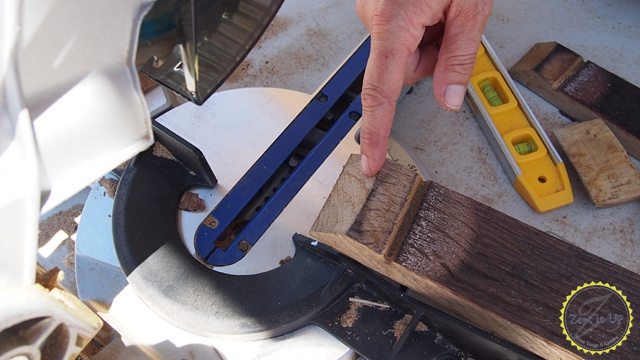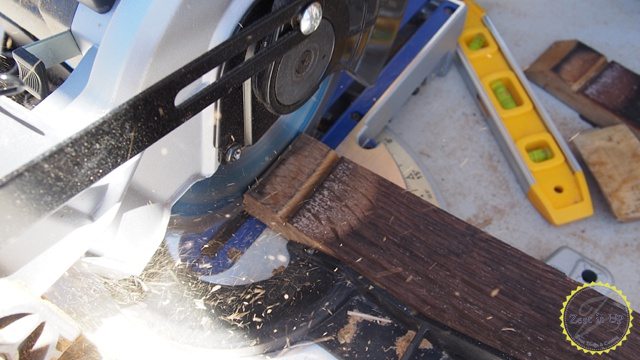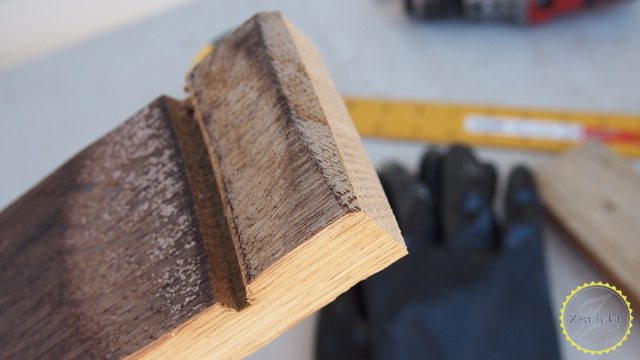 Now just screw in the legs to the side of those support pieces.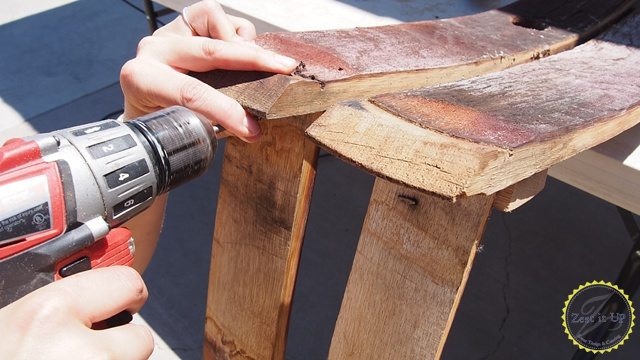 Important!  Important!  Important!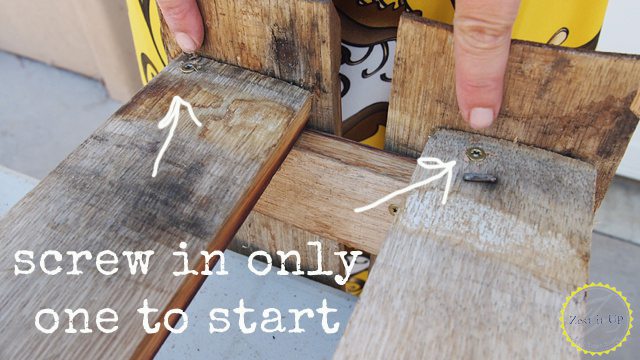 Do not anchor the legs with a second screw until you stand it up and give it a little wiggle til it's balanced.  I know, not master carpentry, but it does the trick for leveling and keeping things stable.  Once it's standing securely on all four legs, go ahead and screw in the second screws into all four legs.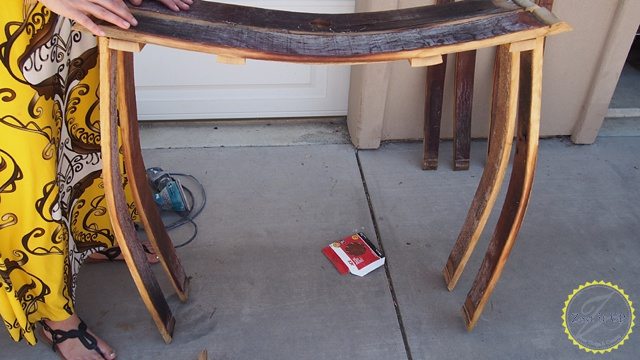 Yay, no wobbles!
Now onto the shelves.  Make sure to measure out where you want the shelves to rest.  Luckily, the staves are pretty darn exact in their measurements.  So, I just measured down from the top, making sure that I placed the second shelf exactly between the first and third shelves.  Pretty easy, just keep consistent with your measurements on all four legs so that your shelves are balanced.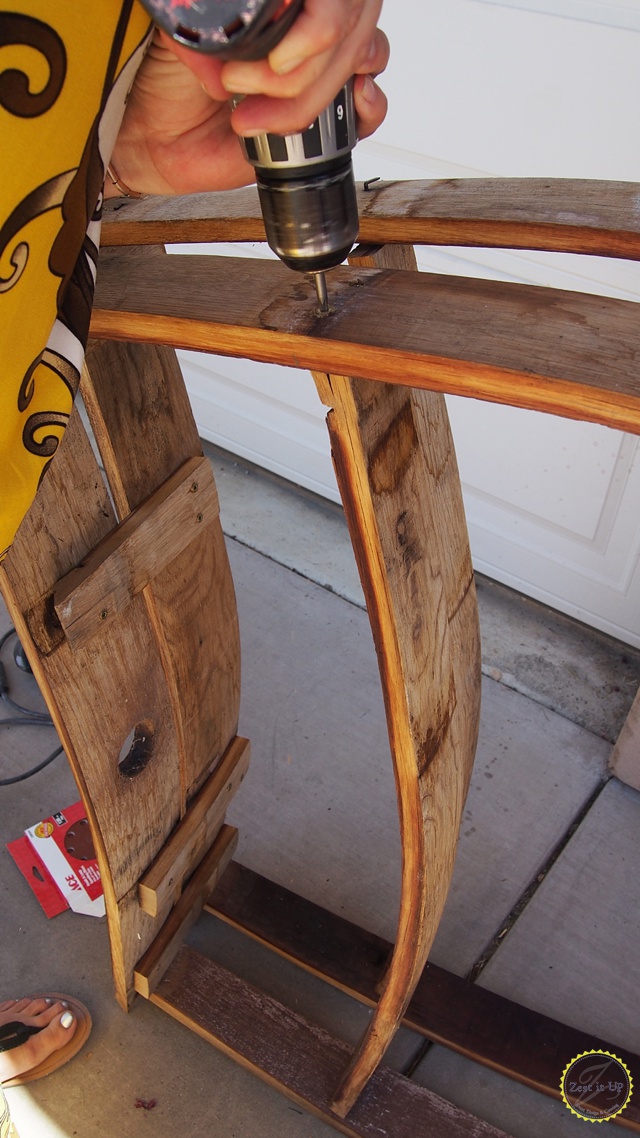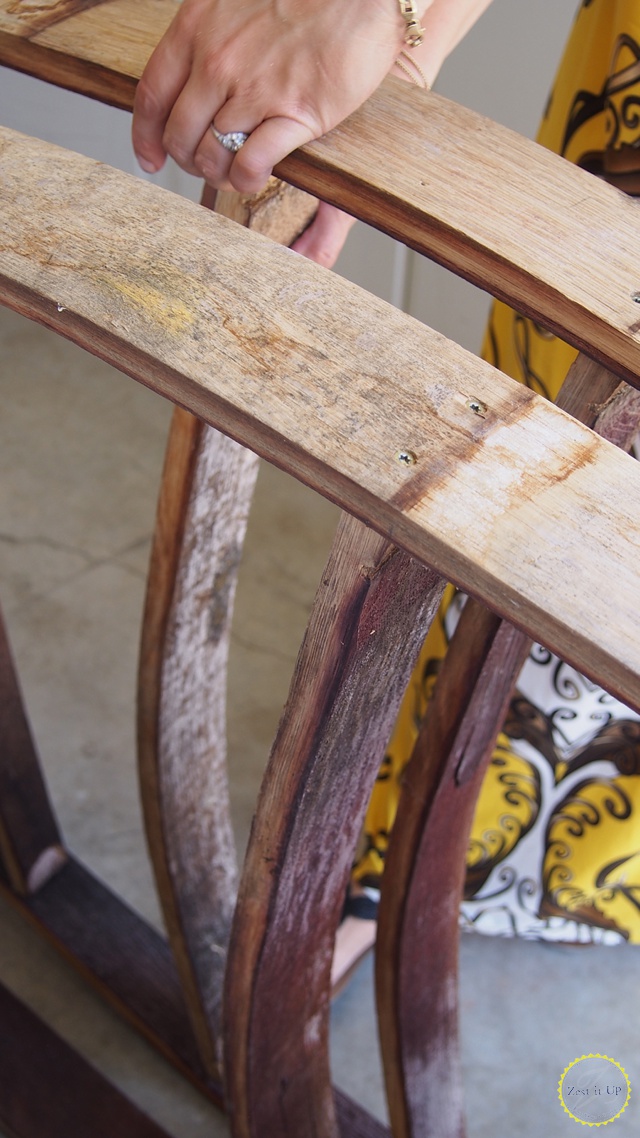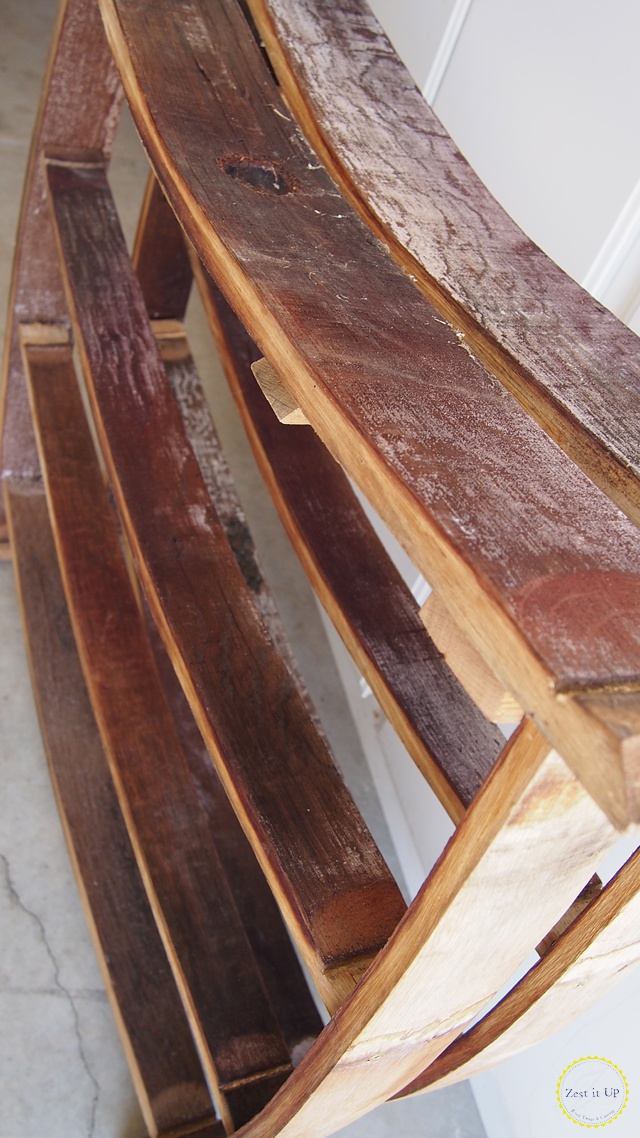 Looking good, but now for the logistics…how to keep the wine bottles from rolling on the curved shelves.  Enter the 1″x1″ lumber.
Give it a stain.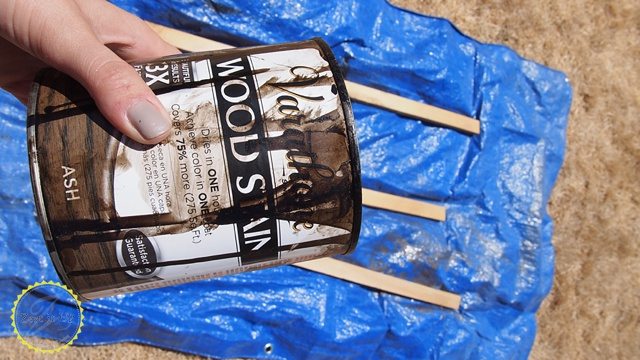 Then give them a cut…I cut them into 6″ pieces.  I used 8 pieces on the first and second shelves, and 7 on the third shelf.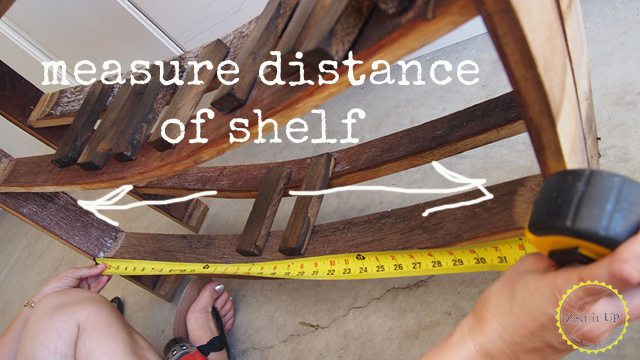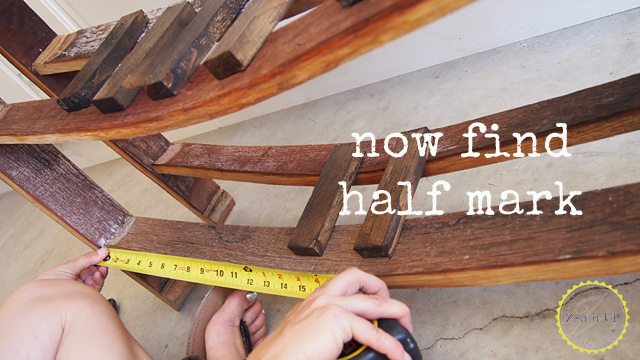 I made sure to place my pieces with just 2 1/2″ between them.  It was the perfect distance to support a wine bottle.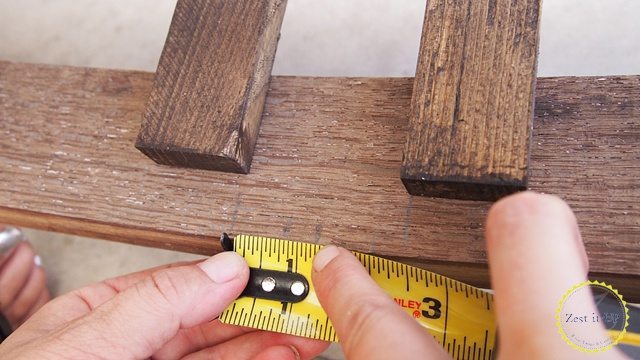 Then I flipped my whole piece upside down, to let gravity help me with screwing each piece into place.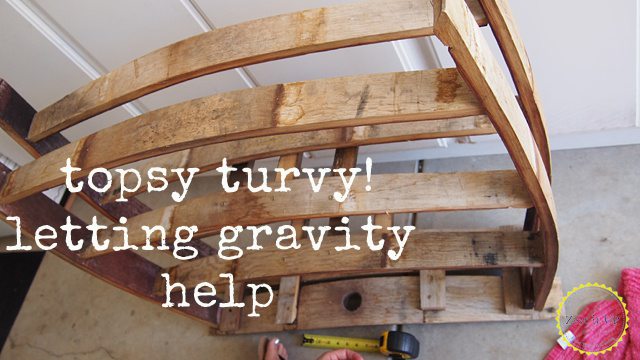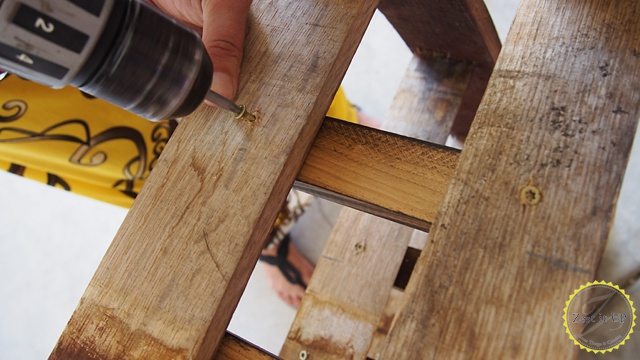 Quite a few screws later, we had a serious beast!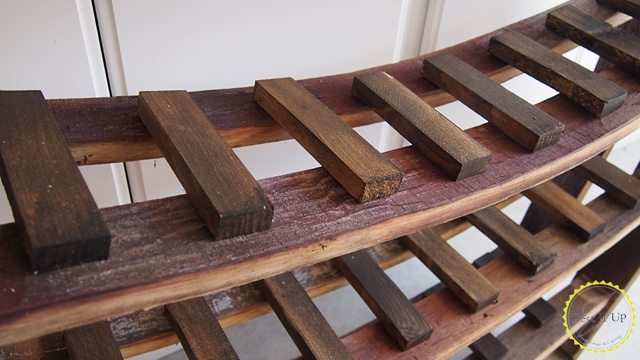 I cannot WAIT to give this to my sissy!  She is going to flip!  And her soon-to-be (as in this weekend) husband is going to be so excited to see the wine boxes disappear.  I think we are going to have to showcase this at the wedding bar first, though.  I think it will be the perfect accent for a wine country wedding.  What do you think??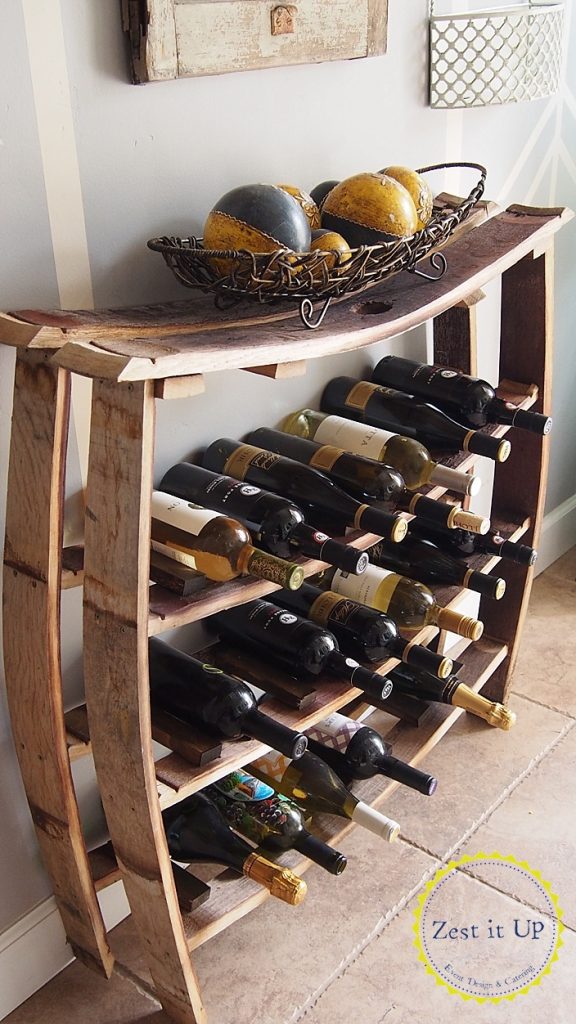 Keeping things Zesty for sure!
xoxo
Chanda & Sam